Root Canals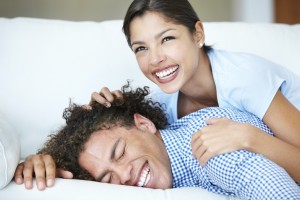 What is a Root Canal?
A root canal, or root canal therapy, is a procedure that removes infected pulp tissue from your teeth to prevent tooth loss, further tooth infection, and other health issues. Root canals are a very common endodontic procedure. It has been estimated that over 14 million root canals are performed every year.
Your dental pulp is made up of living connective tissue and can be found in the center of each one of your teeth. The nerves in your teeth travel up to your dental pulp using tiny passages in your tooth roots. These passages are called canals When the pulp in your tooth becomes infected, the infection can hit these nerve endings and cause a serious toothache. If the infection isn't treated, it can spread to other teeth or cause other health problems. By performing a root canal and removing the harmful bacteria causing the infection, our team at Red Mountain Endodontics can keep your teeth healthy, relieve your tooth pain, and improve your overall health.
Why Choose Red Mountain Endodontics?
General and Family dentists can perform root canal procedures, but when you come to Red Mountain Endodontics, you receive focused care and individualized attention. Our endodontic team utilizes the latest technology to make our procedures as comfortable as possible. Endodontic specialists have an extra two years of training and additional experience that can make procedures more precise and efficient.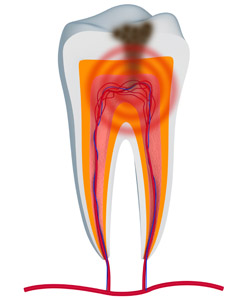 The Root Canal Procedure
First, we will remove all the infected dental pulp.
Once the infection is removed, we will carefully clean and seal your root canal system.
Your final restoration will be handled by your general dentist.
During our procedures, we use local anesthesia for added comfort. After a root canal procedure, you'll be able to safely drive home from our office.
Call our endodontic team today to set up an appointment.